Description
Lion 100W 24V Solar Panel
24V ONLY - Max 800W
Warning!  Only connect solar panels of the SAME voltage and model number.
THIS PANEL IS NOT COMPATIBLE WITH 12V SYSTEMS.
A maximum of (8) 100W solar panels can be connected together in parallel.
100 Watts of power,
as easy as opening a book.

Durable, double walled aluminum housing.
Foldable, easily portable design.
24 Volt output.


For whenever and wherever you need power.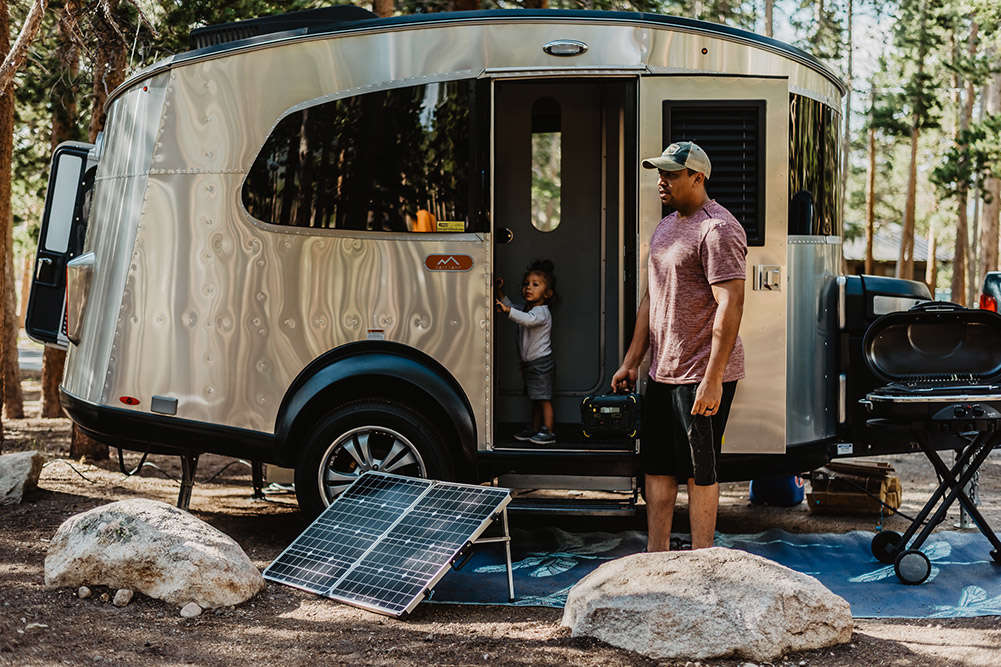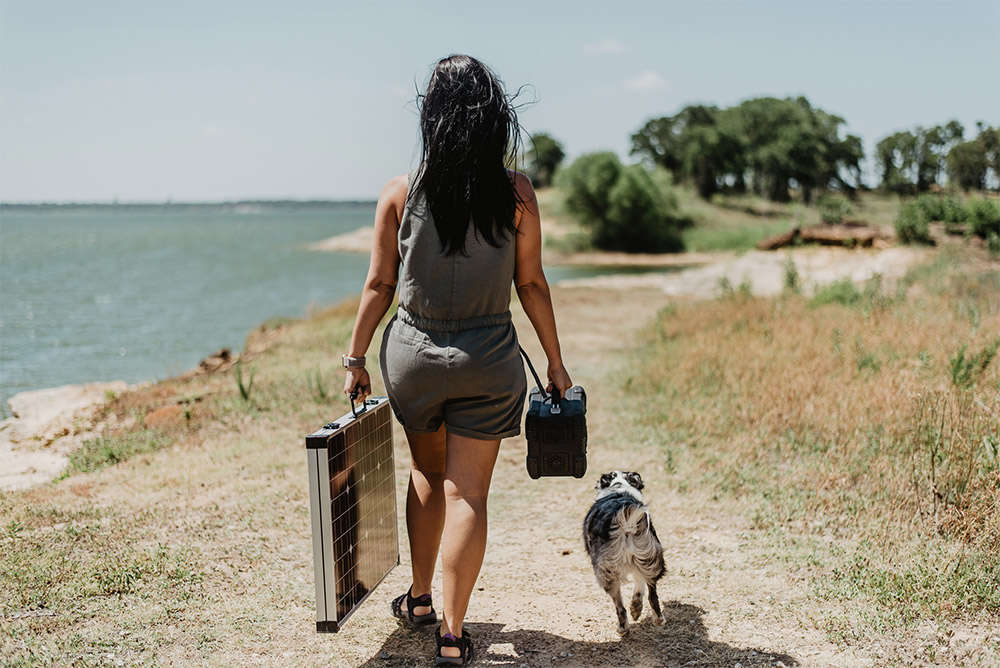 Built to last,
charge after charge.
A rugged piece of tempered glass surrounded with a rust proof aluminum enclosure means this 100 Watt Panel is ready for everything you can throw at it. Take it tailgating, to the construction site or wherever you need power.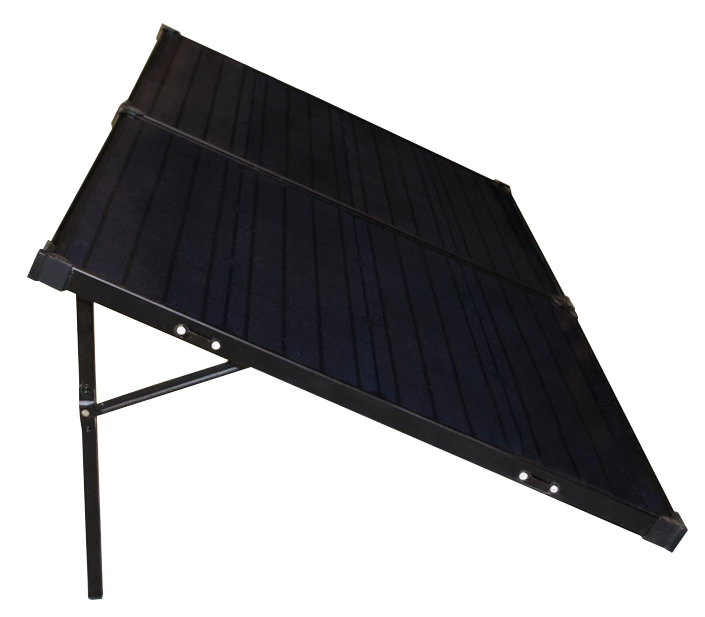 Efficiency, heightened
Adjustable legs allow you to keep your panel pointed
directly at the sun for optimal solar charging.
100W 24V Panel Tech Specs
Rated Power
- 100 Watts
Cell Type
- Monocrystalline
Max Volt Output
- 24 Volts
Expandable
- Link up to 8
Dimensions Folded
- 26.5 x 20 x 2
Dimensions Open
- 26.5 x 40 x 1
Weight
- 20 Pounds
Warranty
- 1 Year
Send Us an Email
Have questions about this particular product? Have topic ideas for our Off Grid Pros podcast? Just want to talk? Send us an email to:
info@shopoffgrid.com
Payment & Security
Your payment information is processed securely. We do not store credit card details nor have access to your credit card information.