Description
Lion Safari UT 700 12V 56Ah Lithium Iron Phosphate (LiFePO4) Battery
12.8V - 56Ah - 716Wh - 100A (continuous discharge)

Weighs just 16.5 pounds

Zero Maintenance - Holds charge for 2 years

Covered by a 10 Year Limited Warranty
What the UT 700 can power
Amplify your amps.
Camp twice as long.
Charge less, charge faster.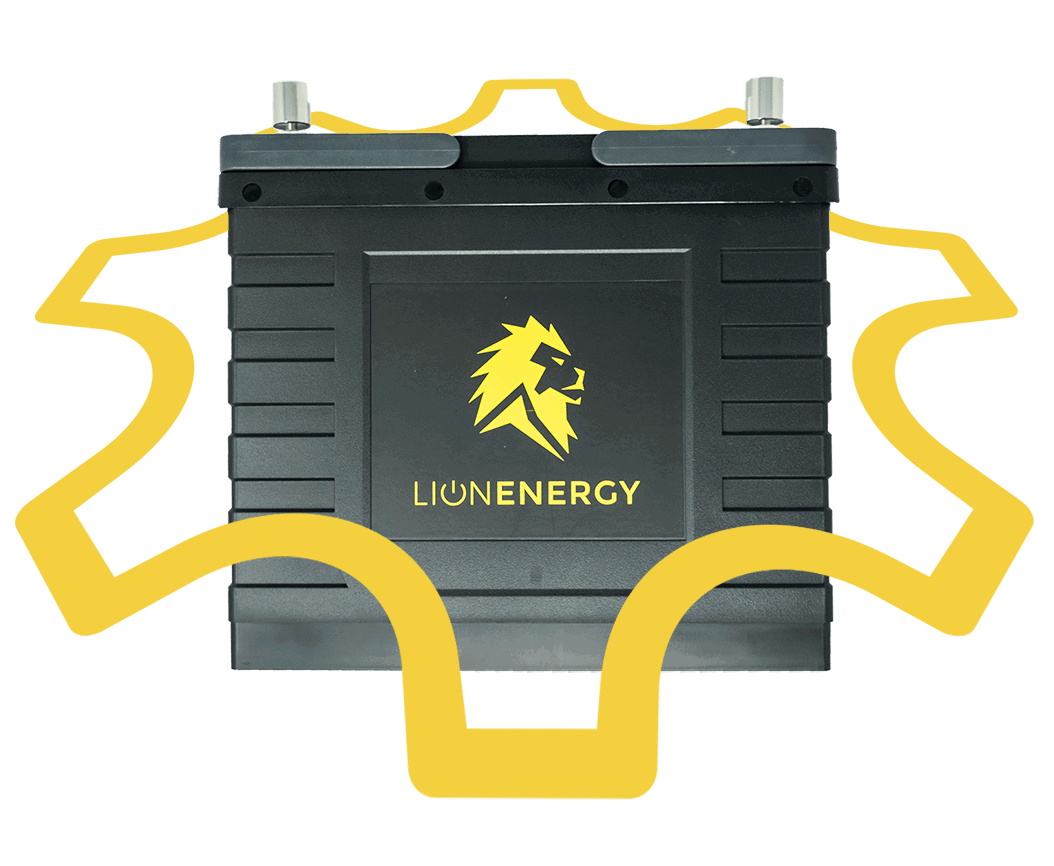 Maintenance? Zero.
Safari UT 700 just works. Day in and day out.
Holding a charge for 3X's longer so you can forget about the hassle.
Turbo boost engaged.
The strength of a starting battery.
The endurance of a deep cycle.
Power the heavy hitting machines with high
Amp's and keep going day after day.
Safari UT 700's Tech Specs
Battery Class
- Lithium Ion
Battery Chemistry
- LiFePO4 - Lithium Iron Phosphate
(also called LFP - Lithium FerroPhosphate)
Rated Capacity
- 12.8 V / 56 Ah / 716 Wh 
Cycle Life
- 3500+ & 100% DoD
Weight
- 16.5 Pounds
Dimensions
- 10.2 X 6.6 X 8.8 Inches
Nominal Voltage
- 12.8 V
Technical Rated Capacity
- 56 Ah
Max Charge Current
- 50 A
Max Charge Volt
- 15.4 V
Max Continuous Discharge Current
- 100 A
Operation Temperature
- -4 to 130 ºF
Charge Temperature
- 32 to 110 ºF
Warranty
- 10 Year Limited Warranty (see manual)
Send Us an Email
Have questions about this particular product? Have topic ideas for our Off Grid Pros podcast? Just want to talk? Send us an email to:
info@shopoffgrid.com
Payment & Security
Your payment information is processed securely. We do not store credit card details nor have access to your credit card information.